When we say LBD, you probably already know what we mean. This is because the little black dress is such a popular style-saving solution that it's talked about a lot — and worn even more! Even if you used it as your staple piece for every ensemble, you could find ways to make it look new, hit a different style mark or showcase a different side of you every time — and if you can't, then we can help. Before we begin, though, it's important to point out that your ideal upgrades will depend on:
The Season
If you want to make the most of your little black dress, it's best to accent it according to the season. Not only will this help you keep it in rotation all year round, but will help you to avoid accidentally showcasing your autumn allure inappropriately in the summer or looking like you're dressed for summer in the seriously cold months. To do this, we recommend:
Layering your LBD in autumn with a variety of complementary textures (rough leathers, soft suedes and chunky knits are always autumn favorites) and creating a more comfortable silhouette (through chunky cardigans and comfy trench coats, cute boots, bags and socks, wool hats or woven scarves).
Padding your LBD in the winter with heat-retaining undergarments, and always sporting a coat as cute as it is warm, boots with style that withstand time as much as soles that help you stand with tread and stability.
Brightening your LBD up in the spring by simply adding more pretty and playful pieces to your outfit. This means bright color palettes, pastel color palettes, smooth materials and shiny accents (think: pretty plastic bracelets in bright or pastel colors type of shiny, not glimmering gold and sparkling rhinestones type of shiny).
Stripping your LBD down in the summer by keeping it as simple as possible in terms of layers, accents and accessories. If you're going to layer material onto your ensemble, keep it sheer (for example, a sheer beach wrap) and bright (for example, bright and chunky plastic bracelets or big bright and floppy sun hats and tote bags).
The Occasion
Once you've established what the call of the season is, you should also consider what level of formality and functionality the occasion calls for. As a simple rule of thumb, the more formal the occasion, the higher the heel on shoes and the slimmer the silhouette on ensembles (with the exception of flowy fabrics). With that in mind, if this formal occasion has a lot of activities on the itinerary and you need your fancy to be functional, then lower shoes and looser silhouettes can work with added fancy features like luxury materials, sparkly sheens and intricate accents.
Statement Shoes
When it comes to statement shoes, we will almost always recommend cute flats in cool colors or crazy patterns right off the bat. This is because they're easily accessible, extremely affordable, honestly comfortable and a complete cinch to style — which means that you ACTUALLY get to use them in your outfits all the time. And whether it be a bold color, a crazy pattern, pretty jewels or interesting accents, your LBD is sure to support the style. If you find that your statement shoes just aren't working with your ensemble, try switching out your other accessories and accents to ensure they incorporate any main colors in your shoes.
Leotards/Pantyhose
Sheer black pantyhose, in particular, will add a seriously sophisticated, sleek and smart feel to your LBD. And while this can translate into super sexy if that's the look you're going for, it can also sit at a subtle level of sophisticated, sleek and smart that's perfect for most professional workspaces. From here, you can play with different details depending on the occasion (for instance, sheer black pantyhose with shimmering thread or sparkles running throughout them for fancy/fun occasions like going out dancing or drinking with the girls)!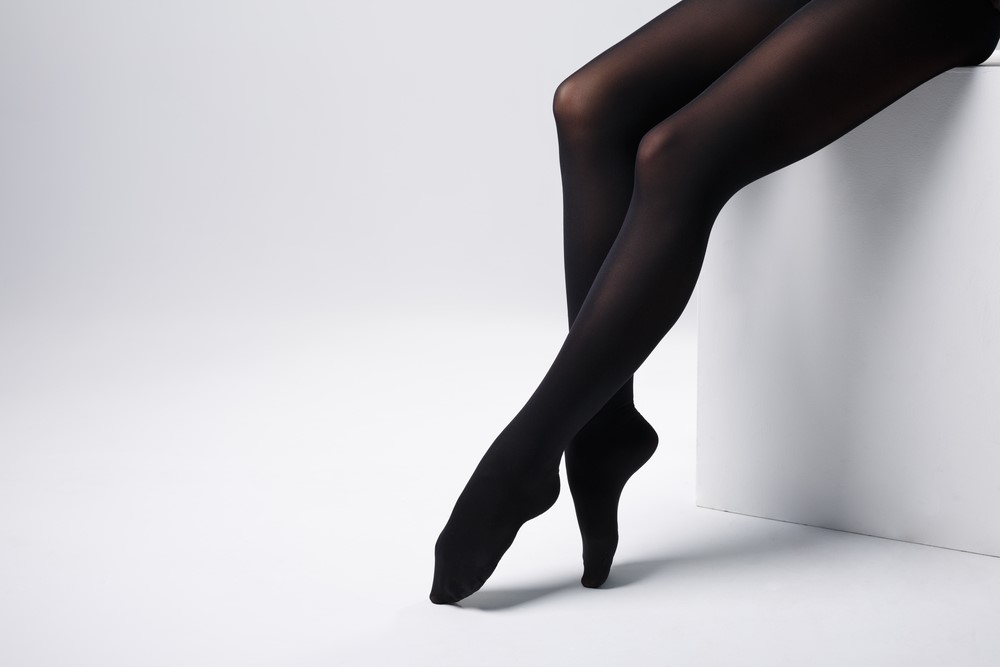 Base-Layer Shirts
A tee shirt, long-sleeve, sweatshirt or otherwise underneath your strapless or spaghetti-strap style little black dress will be the ultimate aesthetic when autumn rolls around. No matter what actual look you're going for, a shirt in black or white will act as the perfect base with a slight sophistication increase from the dress on its own. Not only that, but this will allow you to keep your strapless and spaghetti-strap style LBDs in rotation during the colder seasons.
When it comes to full-blown winter, we recommend going a step further with this and adding a mock neck shirt or even a turtleneck sweater underneath your dress. From here, a set of sheer black pantyhose, shiny leather loafers and a small dainty necklace will complete the look and land you the most perfect interview, office, casual or classy event outfit ever.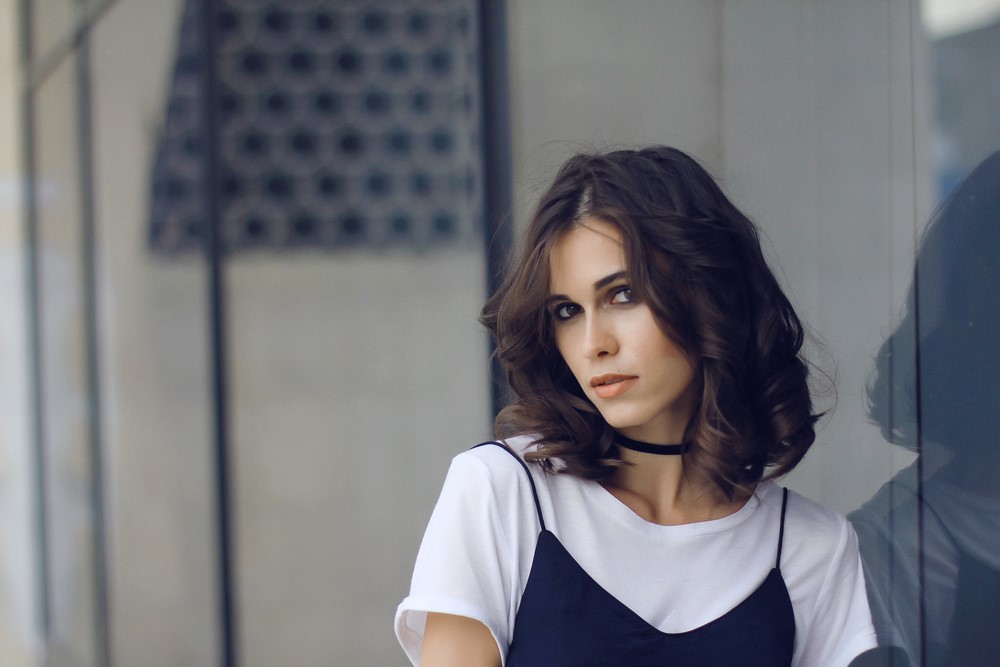 Coats and Cardigans
Coats and cardigans will be the most effective and instantaneous way to upgrade your little black dress — if not completely transform it! From cool, long beige overcoats that epitomize fall in your outfit (and pair perfectly with a patterned scarf, leather bag and tall boots) to quality, fitted cardigans that become crowd-favorites at the office (and pair perfectly with a skinny belt, translucent pantyhose and kitten heels), the right coat or cardigan can inspire your outfit, or even change it completely.
Season + Occasion + Style + Self-Love
Adapting to the season is essential, acknowledging the occasion at hand is important and adding your own style is something we're all for — but part of being stylish is being comfortable in your ensemble and confident in your own skin so that you can really show it off. So when it comes to your LBD style, make sure that the dress and shoes you depend on are comfortable. Even if this means special ordering a dress in the right dimensions and materials or searching to the ends of the earth for sexy shoes for women with bunions — it's worth it!