Style 101
Women typically own various clothes, from sweats and loungewear to formal dresses and strappy heels. It's essential to ensure you have a wardrobe that suits your style and accommodates many different occasions and events. Keep reading to learn about the 10 pieces every woman needs in her wardrobe.
1. Everyday Shapewear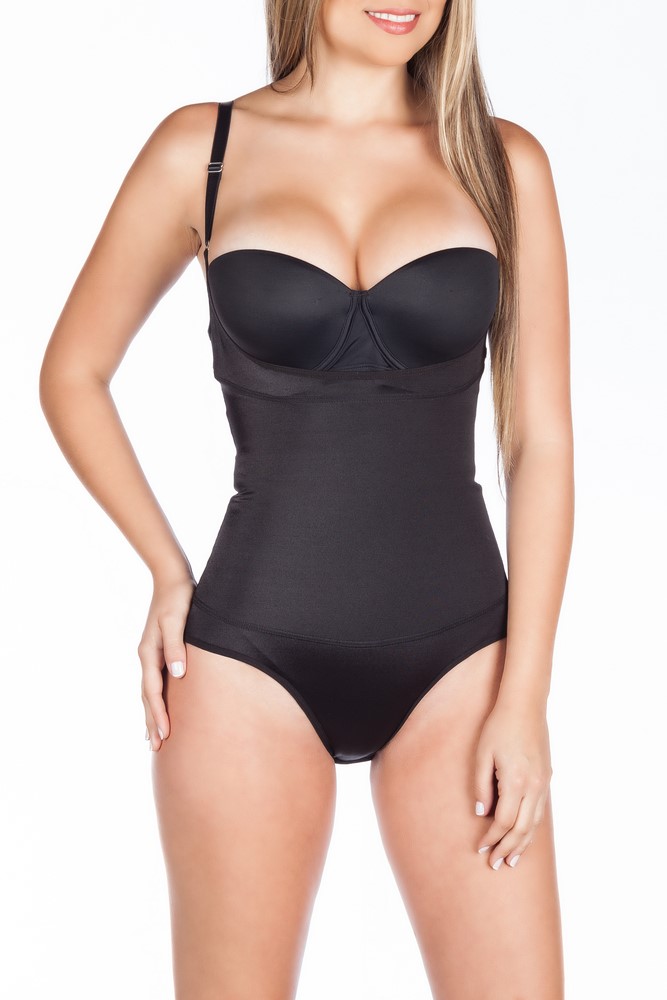 Something many women invest in is high-quality shapewear. Everyday shapewear can provide you with support and structure while helping to smooth your figure and showcase your silhouette.
Explore different shades and sizes of shapewear to find the style you're the most comfortable in. You can also choose shapewear based on areas where you want the most support. This includes shapewear like compression leggings, waist cinchers, arm shapers, contouring bras and more.
2. Classic Jeans
Jeans are a staple in every woman's wardrobe. Make sure you have a pair of jeans that fit you well and make you feel your best. Dress casually by pairing your jeans with a white T-shirt and a ponytail, or dress up your jeans with a bodysuit and a blazer. No matter the wash and type of waistline, make sure you have a pair of jeans that will pair seamlessly with various tops to suit outfits throughout the year.
3. A Wrap Dress
Wrap dresses are a timeless option that's great for work events or a night out with friends. Many wrap dresses are made with soft, stretchable material that will provide a snug, comfortable fit. To avoid any lines or seams, consider wearing shapewear underneath. Just make sure the straps and neckline won't be visible for a natural, put-together look.
4. A Lace Bra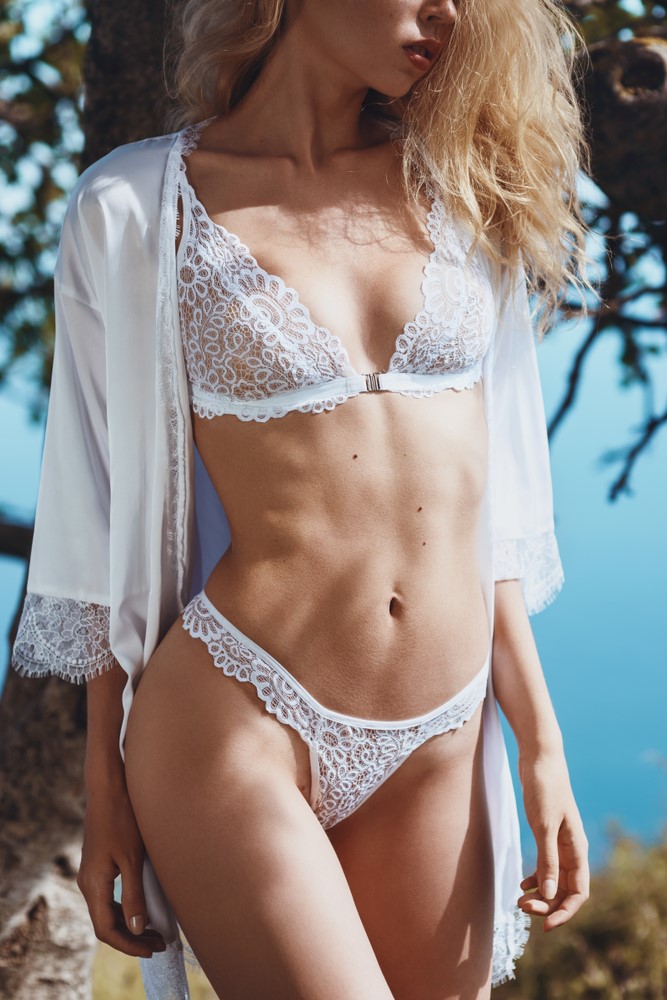 Another item you should have in your wardrobe is a lace bra. Lace bras provide a delicate, feminine look that's breathable and suitable under a wide range of tops. The material is usually thin and stretchy, molding to your body without stiff padding. Go simple with a black, nude or white bra. Or consider a bold hue like red, blue, purple or green. Ensure you purchase a bra in the right size that doesn't have pockets or spillage.
5. High-rise Leggings
High-rise leggings are a versatile pair of clothing that works well under chunky sweaters, comfortable hoodies or with a jean jacket and simple white T-shirt. The high-rise waistline can provide support and can create a slimming appearance. If they fit well, they will stay in place and be a good option for lounging, running errands or going for a walk. Consider a simple silhouette that will never go out of style, or grab a pair with mesh cutouts, a crossover waistband or other stylish touches that speak to your preferences.
6. A White Button-down
A white button-down is a simple option that can be a go-to on days when you're unsure what to wear. Tuck the front into a pair of trousers and drape a blazer over your shoulders, or wear a cami under the button-down, tie it at the front and pair it with a casual pair of ripped-up jeans. With so many different ways to style button-downs, you can create an array of outfits with minimal time and effort.
7. Comfortable Flats
Ankle boots, sneakers, heels and loafers are all popular types of shoes that many women have in their closets. However, comfortable flats are an option that all women should have. To go with several different outfit choices, think about getting a pair in a simple color: black or dark gray. Although some flats can be uncomfortable at first, they're usually simple to break into and quickly become your go-to footwear.
8. Gold Hoop Earrings
Gold hoop earrings are very trendy right now and have always been relatively popular. You can find hoops in a range of sizes, but everyone should have a small-to-medium-sized pair that adds a metallic touch without overwhelming your outfit. Match them with a gold initial necklace or layer with classic gold chains. If you want to look nice for work or grab a cup of coffee with a friend but don't want to put a ton of effort in, you can often use a pair of gold hoop earrings to level up an otherwise simple outfit.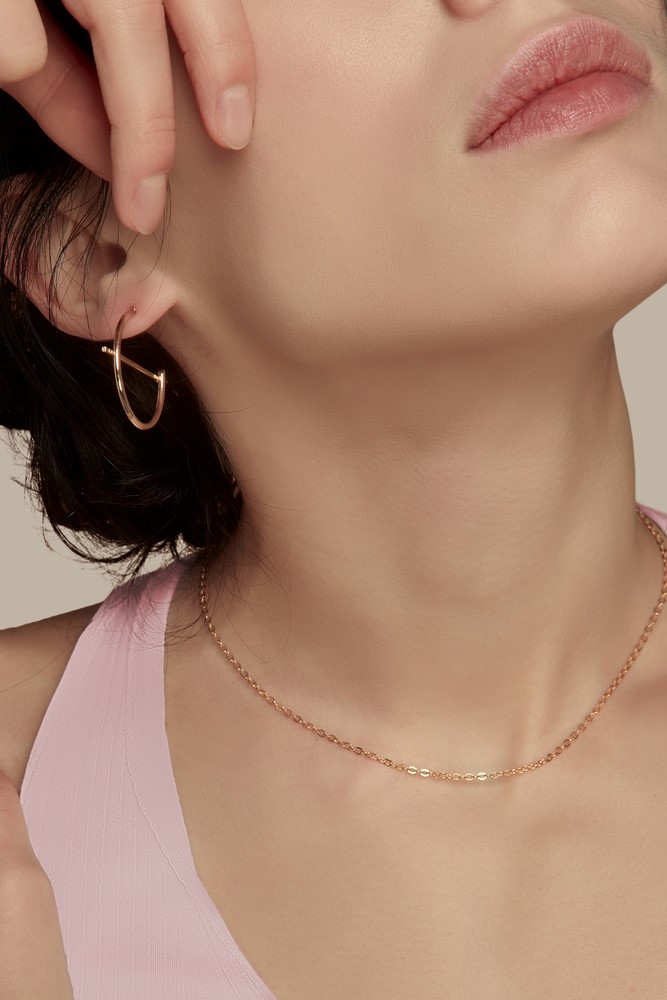 9. A Chic Blazer
Every woman should have a blazer in her closet. They can be worn throughout the fall and the winter, adding warmth and allowing you to layer different colors and textures. Go for a plain blazer that matches everything, or explore subtle patterns. Consider a blazer that's a little oversized to keep open over a blouse or button-down, but make sure it's not too big, or it could look too boxy on your figure.
10. Black Heels
To ensure you're prepared for every semi-formal, professional or black-tie event that comes your way, find the perfect pair of black heels. There are many different types of high heels to choose from, but options with an open toe and simple strap around the ankle are usually timeless and versatile. Make sure they're heels you can comfortably wear that aren't too tall but add a little bit of height, especially for long dresses or wide-leg trousers.
Final Thoughts
Set aside some time to go through your closet and see if you have the staples mentioned above. These must-haves give you something to shop for or offer some inspiration for utilizing your existing clothes and accessories. You never know what fresh look might become your new go-to.