Date Night Outfits With Jeans
If you're preparing for that much-anticipated dinner date, the odds are that you're thinking about what to wear. Your choice of an appropriate outfit may consist of a fancy dress or a skirt and blouse. Or should you find a nice, simple pantsuit? These questions run through your mind as you rummage through your closet trying to pick the right outfit.
But would it surprise you that style can also mean comfort? Jeans have a reputation that goes both ways: they can pass for formal or informal. All that you need is the right top, cute heels, or matching accessories for a look that's trendy and fabulous.
When it comes to beauty and confidence, nothing does the trick better than a good pair of well-fitting jeans. Below are some ideas on how you can create the ideal date night outfits with jeans, whether it's your first time meeting that special someone or your second date and beyond.
1. Baggy Jeans
If you love jeans but absolutely despise the tight-fitting type, don't worry. You can rock your favorite baggy jeans with an equally baggy blazer. Something simple in a basic black or brown is good for the blazer. If mundane isn't your flavor, try a brightly colored blazer with matching block sandals. And if you want to doll it up a bit, you could go for a small matching handbag.
If you really want to jazz up your date night, however, then you can try a pair of medium-wash wide-leg jeans. These loose jeans allow you to look and feel fabulous without the pinch of traditional jeans. Top them off with a long tee to bring about a relaxed look of ease. The perfect pair of loose-fit jeans may have you kicking skinny jeans to the curb forever.
2. Tapered Baggy High-Rise Jeans
Tapered baggy high-rise jeans have an elegant flow to them that's almost poetic. The bagginess of this type of jeans adds comfort that allows room for movement without sacrificing the overall look. This style has elements of the classic Western look and can be worn with ease when paired up with a floral long-sleeved blouse.
What makes this type of jeans so adorable is the way they're structured. They have a special flair with a snug fit at the waist. It's a flexible style that matches well with a variety of tops and blouses. For dates, however, you might want to add something chicer. A simple turtleneck completes this look along with a pair of high-heeled white boots for a night on the town.
3. Simple Loose White Jeans
Simple loose white jeans are usually flawless for meeting someone for brunch at an outdoor cafe in your hometown. These jeans are casual yet highly sophisticated and good for almost any occasion. They're easy, breezy, and light, but not without a dash of youthful sophistication!
Simple loose white jeans are a perfect soul mate for any pair of casual sneakers. This particular trend also sits very well with a light, pastel tee or a simple short sleeve blouse of your choice. But if sitting outdoors makes you swelter, then playing it cool with a nice airy tank top is the best solution for any casual date.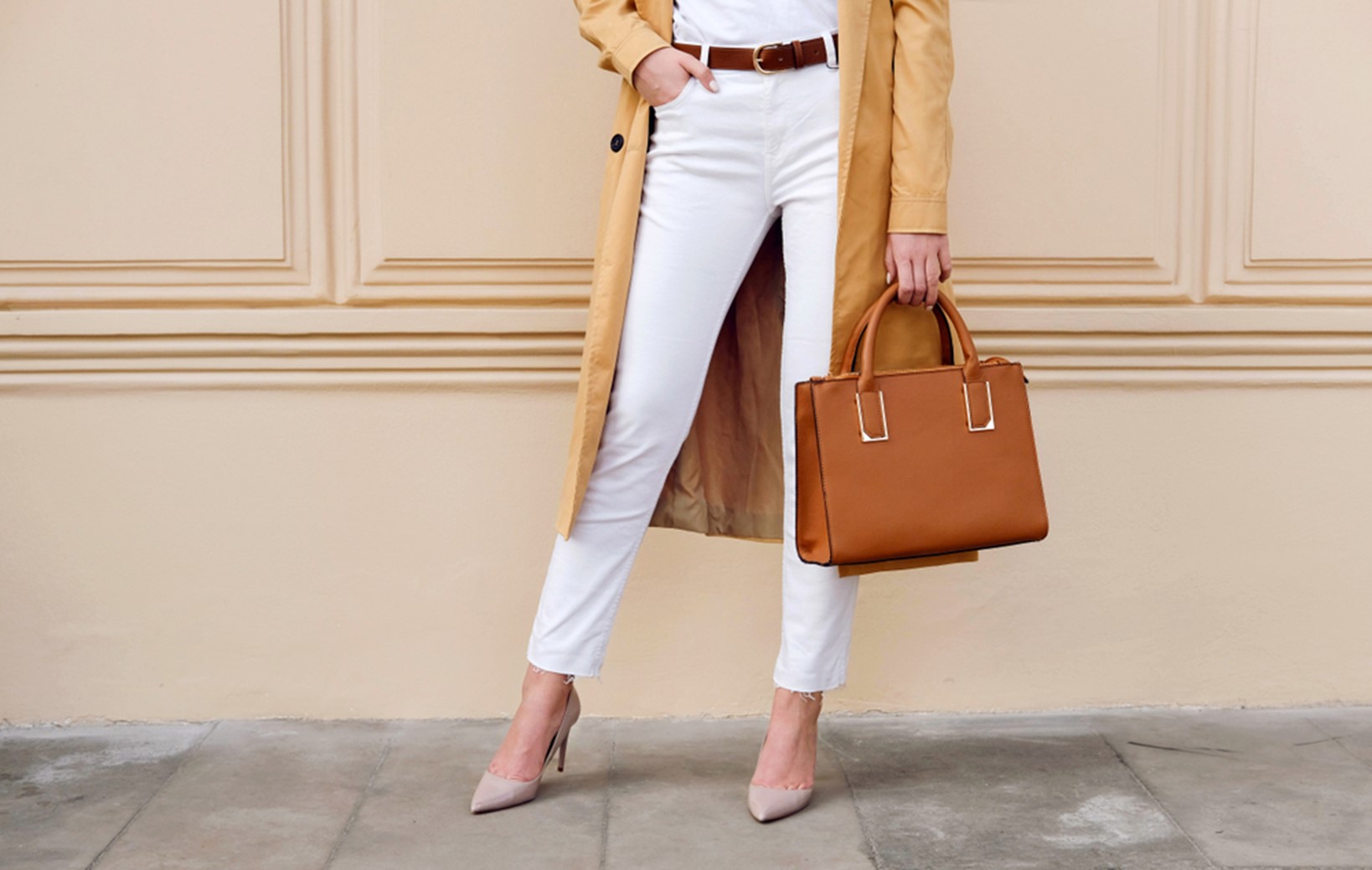 4. High-Rise Straight Jeans
The best way to describe high-rise straight jeans is casual formal. Sounds like a bit of an oxymoron because here are two terms with opposite meanings. Yet, nothing could better describe these jeans. In fact, your choice of date night outfits has only gotten better with this trendy denim item.
A good and fashionable partner for the high-rise straight jeans is a loose flowing turtleneck with a pair of high-heeled boots. Or, you could add a casual touch with a pair of flats or your favorite sneakers. In any case, you're crossing the line to create a calming look that spells confidence.
5. "Mom" Jeans
It was during the post-hippie era that young women were ready to shed those old dresses and get into something relaxing and comfortable. What was better than a pair of jeans? Enter cute Mom jeans.
Traditional 1970s mom's denim attire had its own menu of creations, from snazzy bell bottoms to simple straight cuts and tapered versions. These old timers have recently emerged from your mother's attic and back into mainstream fashion once again. A high waist and wide hip cut make this adorable style both fashionable and easy to move around in. Sometimes referred to as flared jeans, this style features wider legs and a tapered waist.
This jeans style is so versatile that you can pair it with almost anything, from sneakers to a pair of nude pumps in any color. And for your cool types, these stylish jeans come in a distressed version. So, whether you're happily busy around the house or going out on a date, these jeans are tough enough to adapt to any situation. You can wear them with your favorite sandals and blouse or you can throw on an old tee and sneakers.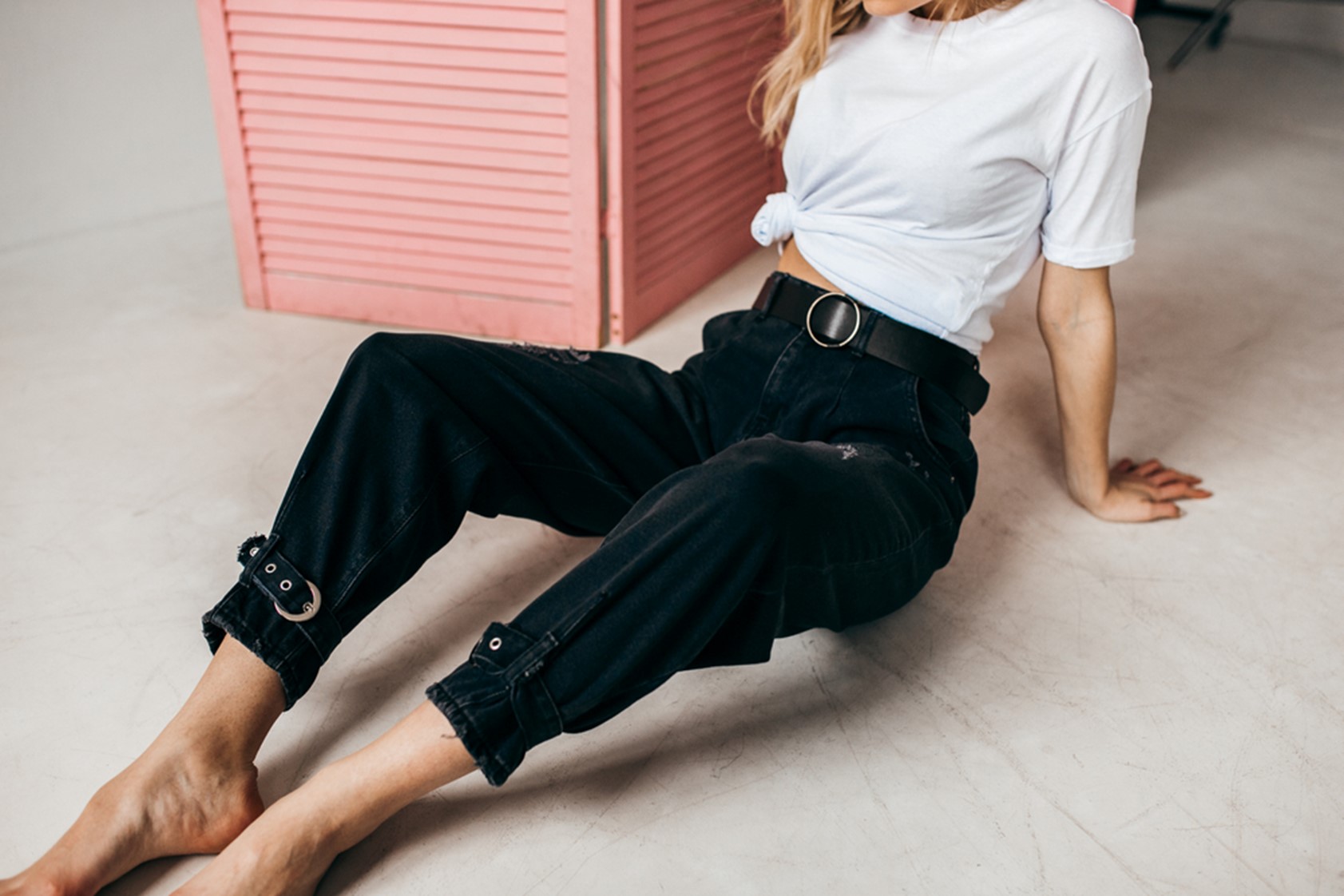 Why Settle for Formal?
A date can be a casual occasion, and that means only one thing. You don't need to sacrifice comfort for a night out! With jeans, you can be as creative as you want to be. Being in charge is key, and with so many choices, why settle for formal?