5 Travel Beauty Tips
Let's face it. When you book a long flight, it's difficult not to think about how icky you'll probably feel by the end of a long day of traveling. A few small adjustments can make a big difference. While some travel-related malaise can't be avoided, employing these five travel beauty tips will do much to mitigate the worst effects of it.
1. Hair and Body Care: Practical Low-Waste Beauty Travel Tips
The reasons for simplifying your hair and body beauty routine when flying comes down to two things: You'll have an easier time getting through TSA, and you'll also give yourself low-waste options on your travel toiletries.
Fortunately, this is easy to do. Instead of purchasing plastic travel bottles of shampoo and conditioner, you can choose a shampoo bar and a conditioner bar made with natural ingredients. To keep this setup mess-free and eco-friendly, substitute the plastic ziplock bags with a clear, reusable silicone bag. While these aren't biodegradable, they are recyclable.
Need to freshen up in transit? Natural dry shampoo in your carry-on allows you to control the appearance of that oily shine that sometimes shows up mid-flight. It removes the oily buildup that makes you look less than fresh.
2. Overlooked Beauty Travel Tips: Hydrate Your Skin, Lips and Body
According to the Center for Family Medicine, the inside of an airplane has lower humidity rates than most people are used to. A plane's interior environment is typically kept at 10% to 20% humidity.
Given that most environments have humidity levels between 35% and 65%, it's no wonder that a plane flight zaps moisture from almost every pore of your body. This is why your nose gets dry and your skin starts to feel like a paper sack.
The best remedy is hydration. Be sure to drink plenty of water during the flight and the days before and after your trip.
Speaking of hydration and drinking, if at all possible, avoid alcohol and caffeine before and during your flight since these drinks decrease hydration levels. Opt for decaf if you need the psychological boost you get from your favorite cup of coffee.
Aside from this, carry plenty of lip balm and small vials of TSA-friendly facial moisturizers in your carry-on bag. Keeping eye drops is another travel beauty tip you shouldn't overlook for the same reason: Your eyes get dry, too.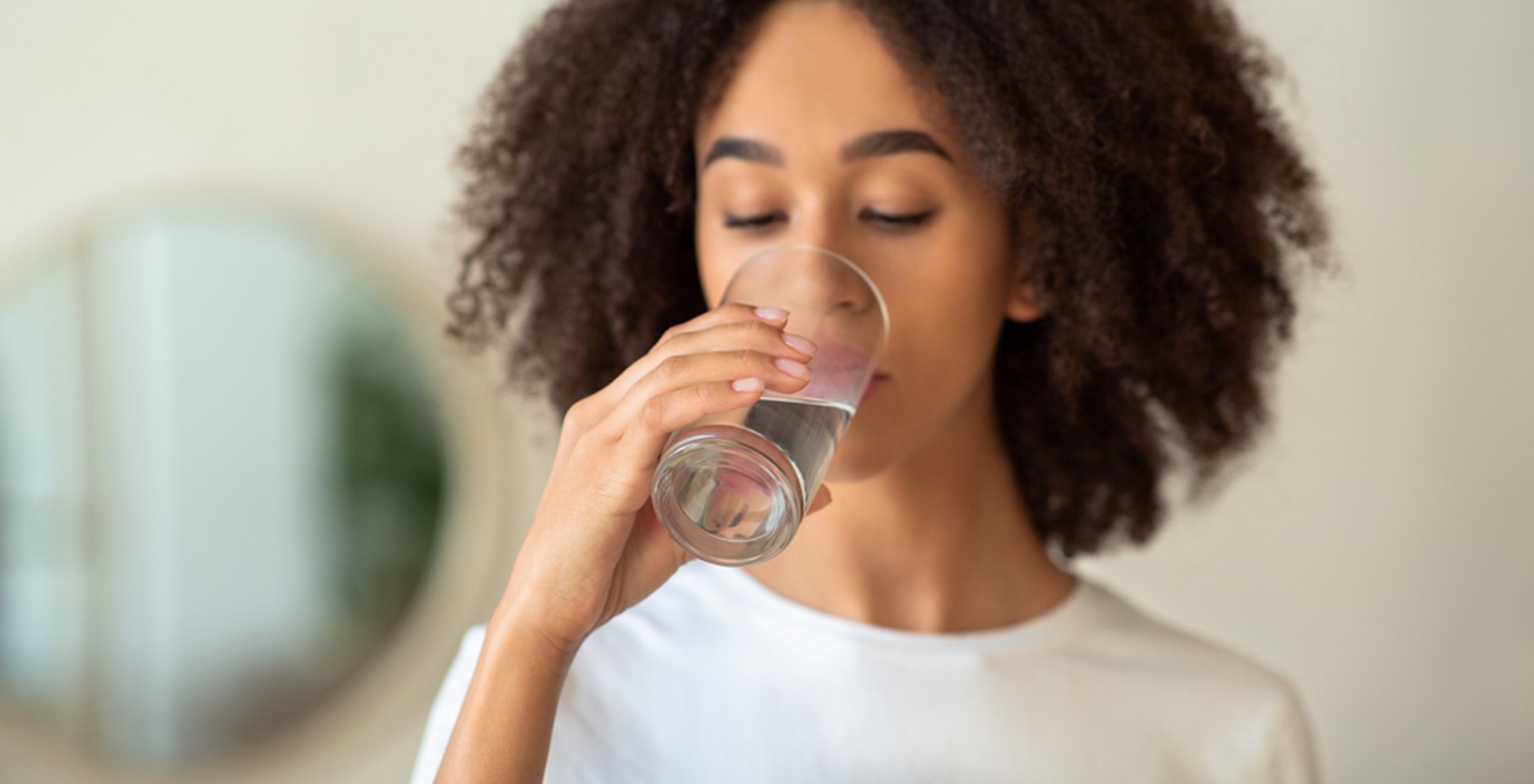 3. Eat Lightly and Mindfully Before You Leave
When it comes to food and travel, there is such a thing as too much of a good thing, or rather, too much of a tasty thing. Heavy, fatty foods sit like a rock in your stomach on the best of days. When you're traveling, this effect gets compounded. It can make flying uncomfortable.
Aside from that, heavy foods make getting rest a more difficult proposition. To mitigate the effects of this, opt for lighter fare. A breakfast, such as hot cereal, a banana and some yogurt, keeps things light while filling you up.
You may also feel better if you eat several small meals or snacks throughout the day instead of one big one, making it easier for your tummy to digest your meals as you run from flight to flight.
4. Go Makeup-Free
Given the controlled atmosphere on a plane, it's no wonder that your skin can't breathe very well. Going makeup-free for the day of your flight offers you a simple way to give your skin some breathing room.
If you feel like you need at least a bit of color, opt for a moisturizer with a tint in it. This allows you to hydrate your face, add some color and avoid post-flight breakouts.
5. Travel Tips To Rest in Comfort
It was common for people to dress to the nines when they were getting ready to fly. Nowadays, people have gotten more practical, and it's a good thing, too. Flights are long and uncomfortable, and formal clothing makes them even more so.
If you plan on sleeping during your flight, wearing stuffy business clothes makes getting any rest on the plane flight difficult, if not impossible. In light of this, give yourself permission to pamper yourself a bit.
Wear loose clothing on the flight. Sweats or yoga pants plus a T-shirt work well. Additionally, other comfort-inducing items, like a sleep mask, noise-canceling headphones and a pillow and blanket allow you to block out the distractions and discomfort that make sleeping during the flight more difficult.
If you know that sleep will truly be elusive during your flight, try adding a natural supplement to the mix. A low-dose melatonin tablet may give your body just the push it needs to drift off into dreamland.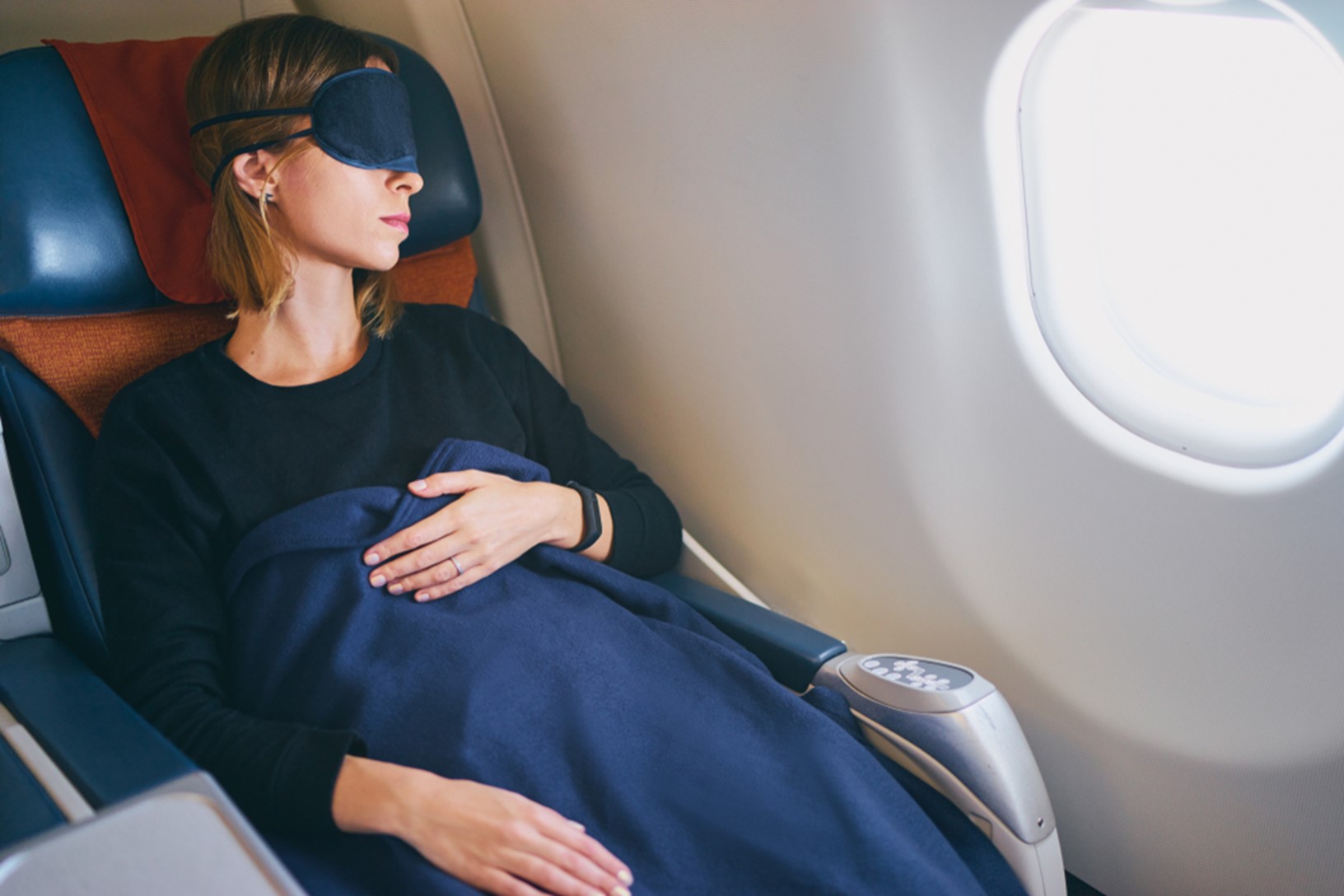 Final Thoughts on the Best Beauty Tips When You're Traveling
Some people get bitten each year by the so-called travel bug, which is understandable. Traveling puts many people in touch with who they are and puts them on the path of serendipity. While it has its share of beauty inconveniences, it's worth it if you use some travel beauty tips.