The seven products that every woman over 50 must-have in her make-up bag
This blog gives you a selection of the best make-up to have when you're over 50.
At each stage of life, its beauty products. Whether it contains a favorite lipstick that you apply just before a date or a mascara to wake up sleep-deprived eyes by toddlers, the make-up bag evolves with the lifestyle and the desires. There are tips and formulas adapted to restore shine and radiance to the skin once past 50. Discover here the professional advice of four make-up artists and their selection of products to have absolutely in your handbag.
Which anti-aging routine should you adopt to maintain radiant skin?
Eyes, lip contours, necks, hands take area by area on the complete routines to adopt as soon as the first marks of aging appear.
Hyaluronic acid
Whatever the age, it is good to start with good care of the skin to prepare it before the make-up phase. "I always recommend using hyaluronic acid because it helps lighten the skin," says Caroline Barnes, Makeup Ambassador for Max Factor UK.
In addition to the pre-base, applying some of this acid around the eyes "over make-up to refresh the skin, its consistency is not too runny, so it doesn't smudge." His favorite product? CeraVe Hyaluronic Acid Serum.
Chanel Essential Balm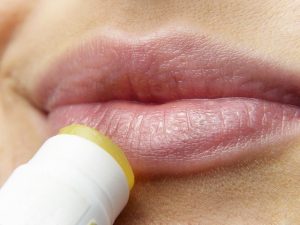 "Overall, I would recommend wearing cream textures rather than powders, as they give a fresher finish," says the make-up artist. "Cream blushes are great, and the balms help to refresh and hydrate the skin. For example, Chanel Essential Balm (Clear) is a multi-use moisturizing balm that you can on eyes, lips, and cheeks, alone and over or under make-up – it never leaves me!"
Make-up artist  also says the cream blush is ultra-flattering on mature skin and advises going for a non-shiny formula, so the formula stays flattering on any fine lines. "KVD Liquid Contour Gel is so light and easy to blend; it's a great way to tan or lightly sculpt the face," she explains.
An essential product that illuminates
Instead of using very covering formulas to hide the skin, it is better to opt for transparent and illuminating base products that highlight it and make it glow with health. For example, try out the glow primer that "attracts and diffuses light around the face," says make-up artist, who adds that this primer also helps smooth skin tone and minimize the need for excessive coverage. One of its flagship products is Bobbi Brown Illuminating Moisturizing Balm.
When it comes to foundation, all experts agree that lightweight formulas are best suited for mature skin. "Look for a lightweight formula that provides hydration without looking too shiny," right now is the Synchro Skin Tint by Shiseido, as it creates a naturally flawless complexion with great hold."
Elizabeth Gillies: a glamorous look and the perfect eyeliner
The best for make-up artists, whatever the age, is Radiant Fluid Foundation, which "sublimates the skin." At the same time, Caroline Barnes recommends Trinny London's BFF, combined with an opaque concealer to help conceal imperfections. "So the overall effect is light and flatte.
"With age, our features tend to sag a bit, so we have to defy gravity," "One of the methods to do this is to make sure the make-up looks lifted." Next, we can use an eyebrow fixer ("preferably a product with a light shade and fibers to add volume") to brush the brow hairs and hold them in place.
How to have glowing eyes on any occasion?
One of the actions of the trade is to use a cream-colored kohl pencil on the waterline. "It's a quick and easy gesture that makes a real difference."
"Chantecaille Eye Nude Kajal is the most natural and has a very soft texture." Other good shades to consider are brown, burgundy, and navy. As they are less harsh on the skin and help highlight eye color. "Just trace along the upper and lower lash line and blend.
The eyelash curler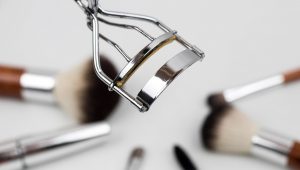 A pair of eyelash curlers can make the difference in opening up the eye area. And creating a lifted skin illusion. "Long lashes help brighten eyes, so eyelash curler and a good mascara should always be a must-have in the make-up bag.
Nude lipstick
"Over time, everything becomes more relaxed; the features are less defined, the contour of the lips becomes blurred, the eyelashes become clearer, and the skin naturally loses its radiance."
"For me, redefining these subtle changes to the face can make it look vibrant and new."
To boost and add volume to the lips, he recommends using Tilbury's Lip Cheat, in the shade one to two shades more profound than the natural color to make the lip line sharper but smooth.
"Use your finger to spread the color on the lips to reduce the relief. And add a little lip balm or oil for a natural finish."
We have found the ideal cosmetic product to fill wrinkles without going through injections
As the demand for anti-aging treatments continues to grow, zoom in on Patyka's Instant Wrinkle Filler, an anti-wrinkle, non-invasive and certified organic solution. like dum laga ke haisha full movie download
Also Read: 5 Of The Most Expensive Beauty Products In The World