Rosewater toner:Roses are much more than the typical Valentine's gift for your partner. These flowers contain potent antioxidants that can improve the skin's overall health, so they are usually included in many cosmetics.
An excellent way to benefit from all its properties is with a rosewater toner, one of the best products that you can add to your skincare routine.
Rosewater toner, benefits, and the best products
Rose Water toner is an extraordinarily gentle facial cleanser made through a delicate process of infusing rose petals in distilled water. The water goes through a steam distillation method and the rosewater extract in the final distillation.
This process is what is considered the mildest astringent you can use on the skin. Rosewater toner is superior to witch hazel, isopropyl alcohol, or any other astringent.
Its main uses are, first, to clean the dirt and oil that the facial cleanser leaves behind and, second, to close the pores. In this way, it protects, restores, and hydrates the dermis, in addition to balancing the pH levels of the skin, reducing breakouts, and preventing any dryness.
However, this toner has numerous benefits. Here are some of them:
Benefits of rose water toner
Fight acne and eczema
When used regularly, you can expect a more even skin tone and less acne, as well as fewer eczema flare-ups.
Rosewater toner helps remove dead skin cells and unclog pores. Pores can become clogged long before blackheads begin to appear.
The blackness of blackheads is dirt, which may not be seen for days after the pore becomes clogged.
With regular use of rose water toner, you will not have to suffer from pimples again, as it will eliminate them before they appear.
Revitalize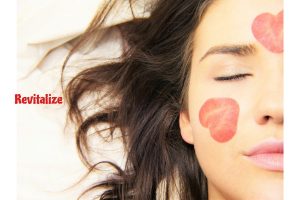 Because it is made from rose petals through the same process as rose oil, it offers many of its benefits, including regeneration and firming of the complexion.
It is gentle to use directly on the skin and has a pleasant fresh rose scent.
It keeps wrinkles at bay
Its firming properties help smooth the complexion, which helps make crow's feet and other wrinkles around the faceless visible and works to prevent new wrinkles from forming.
It prevents these proteins from degrading, thus preventing premature aging.
Heals superficial cuts and scrapes
The gentle toner will not sting when a superficial cut or scratch tears the skin's surface.
Rosewater toner also has antibacterial properties. It is anti-inflammatory and helps keep the area clean so that the skin heals more quickly.
Refreshes
In warmer months or during menopausal hot flashes, your dermis can get more desirable, making it uncomfortable. What's more, it can cause redness and, if chronic, breakage of capillaries.
This toner can effectively cool the complexion as it evaporates into the air. The results are almost instantaneous.
Regenerates the epidermis
it helps to strengthen skin cells and regenerate skin tissue Due to its antioxidant properties
Treat dandruff
Rose water toner is used to treat mild dandruff cases or a dry scalp. If some infection causes dandruff, this remedy will be very effective in ending the symptoms and healing the scalp.
How to use rose water toner
It is effortless to use and can use in many different ways. These are some of them:
Directly on the face
It is my preferred way. Immediately after washing my face, I soaked a cotton pad in the solution and gently applied it all over your face, under the chin, and on the neck.
In a body spray
And in the summer months, I add it to a spray can and spray it on my skin whenever I need to refresh myself with the scent of roses or when my skin overheat by the sun.
Don't worry if you accidentally spray your clothes. This toner does not stain fabrics.
Added to moisturizer
You can add a few drops to your regular moisturizer for the added benefits.
To treat acne
If you have an acne breakout and want to get rid of it as soon as possible, you can treat it with a bit of rose water.
You have to insert a clean cotton swab into the bottle until it is saturated and apply it directly to the pimple.
Repeat the application throughout the day. When you wake up the following day, the inflammation and redness will be gone, and the acne or will be about to disappear.
Added to your face mask
I have also done this, I add a few drops in the mask (whether it is clay or sheet) to obtain that pleasant aroma of roses and the enriching, firming, and anti-inflammatory benefits of rose water.
You will also be interested in knowing the differences between toner and micellar water and why you should use both.
The best options
Phytomer Rosée Visage
This gentle cleansing product avoids alcohol to remove makeup residue and rebalance the complexion. It includes lyophilized seawater extract that nourishes and soothes irritation with rose water.
Jurlique Balancing rosewater mist
Marshmallow extract is not the first ingredient that comes to mind when you think of a cosmetic. Still, its mixture with grapefruit seed oil (provides luminosity), glycerin (which maintains moisture), and lactic acid (unblocks and reduces pores), a winning combination achieve.
Fresh Rose Hydrating Facial Toner
Improve the care of your skin with this hydrating product that leaves the skin ultra-soft. Angelica leaf extract prevents moisture evaporation, while rose water and rose oil soothe and relieve skin problems.
Mario Badescu Spray with Aloe, Herbs & Rosewater
The aloe and rose water combination ensure that the skin retains moisture and avoids dryness. It also enhances the regeneration and relief of red or irritated skin.
Herbivore Mist Rose Hibiscus
Not only for skincare! You can also spray your face before and after applying makeup. I am a fan of this spray that leaves the dermis feeling comfortable. Rosewater and coconut water are refreshing, while hibiscus flower extract can improve elasticity.
Or try making your home version with this recipe that I share with you.
A more effective alternative
If you are looking for a more convenient option to cleanse and balance your skin, I recommend my favorite option: Nezeni Cosmetics Micellar Water.
Yes, it is micellar water, but it has all the properties to clean in depth, leave the skin hydrated, clear the pores, and balance its pH.
And it has a benefit: it saves time and money by quickly removing stubborn makeup, cleansing dirt, impurities, and toning – all in one go.
Many people don't know the uses and benefits of rose water toner. In addition, many know very little about this cosmetic itself and unfortunately skip this step in their skincare routine.
But a good toner like rose water can differentiate "just good" complexion and outstanding skin.
The best thing about this product is how smooth it is. You can use it several times a day, and it will never leave your dermis dry or cause irritation.
The rose water toner will elevate your skin to the next level.
Also Read: Enzyme scrub: We show you what it is and what its benefits are