How Did Flax Seed Oil Help My Skin & Hair?
It seems that Mother Nature has given us the best ingredients. Flax seeds are one such gift. These tiny seeds hide a great power that I have had the opportunity to experience. I have used flaxseed on my hair and for skincare.
The flaxseed, a precious ingredient in food, is also the beauty of hair allies. Gel and oil are from flax seeds: two beneficial products for hair beauty.
Flaxseed oil helps to moisturize, shape, and nourish hair.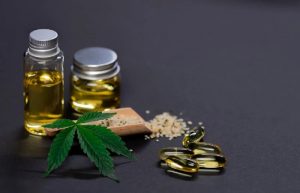 Flaxseed uses
Flax seeds use in many ways. You can eat them, use them for a facial mask or in a hair conditioner. No wonder then that flax seeds are increasingly popular as an ingredient in beauty products.
It is a rich source of fatty acids, phytosterols, folic acid, magnesium, iron, fiber, vitamins E, B1, B6. Anyone can use flax seeds, regardless of age, gender, or skin or hair type.
They offer spectacular results both as a component of cosmetics and as a mix of sources that you can buy at the pharmacy. Flaxseed oil is known to all girls who are crazy about hair.
What are the benefits of flax seeds?
Flaxseed oil is beneficial instead of face creams, makeup removers, and body oils. The product cleans, moisturizes, and protects against harmful external factors.
And It Offers skin brightness and firmness. The pores of the skin are purified while the wrinkles – smoothed.
Flaxseed oil helped me hydrate my skin and successfully replace the makeup primer.
Benefits of Linseed Oil on Hair
How does a flaxseed blend work on my hair and scalp? When I started using flaxseed oil, I stopped all masks and conditioners. The scalp will no longer be oily; dandruff will almost disappear. Flaxseed oil dominates my unruly hair, increases shine and softness. The most important thing about the oil is that it reduces frizz and static and prevents split ends.
How did I use flaxseed oil?
The idea of DIY flaxseed blends; washing them then takes a long time. After drying them, my hair looks beautiful! That's is why we chose flaxseed oil and applied it once a week before washing my hair.
Flax seeds for hair beauty
The flaxseed gel is rich in mucilage, influential in moisturizing dry hair, appearing frizzy and brittle. Moreover, thanks to the linseed gel, you can say goodbye to hair modeling products.
The linseed gel is an excellent substitute for the modeling gel, and thanks to this natural product, you will always have hair in order without damaging it.
Let's not forget linseed oil, a very effective product for combating split ends and dry and frizzy hair.
Flaxseed and flaxseed oil are readily available at herbalist shops, organic shops, and supermarkets.
Here are three cosmetic uses of flax seeds
Flax seed pack for dry hair
The flaxseed wrap is very simple to prepare. You can use it by distributing it on dry hair and leaving it on for at least fifteen minutes, then shampoo. Repeat the treatment once a week to hydrate dry, frizzy, and brittle hair.
Ingredients
> a heaping tablespoon of flax seeds
> a glass of water
> 10 drops of rosemary essential oil
Procedure
Place the flax seeds in a glass and fill the glass with water; leave the flax seeds to soak in the water overnight. The following day, strain the flax seeds very well, using a sieve. Add rosemary essential oil before distributing the pack to the hair.
Flaxseed modeling gel
The gel obtained from flax seeds is to replace the hair styling gel. The procedure for getting it is very similar to the one just seen for the compress.
Ingredients
a tablespoon of flax seeds
a teaspoon of lemon juice
a glass of water
Procedure
After leaving the seeds to soak overnight, heat the water and the seeds on the stove until the seeds begin to rise to the surface. Then filter and add a teaspoon of lemon juice. Transfer the gel into the ice cube trays and, if necessary, thaw a cube and use the gel to form the hair with your hands.
Flaxseed oil against split ends
Flaxseed oil is an effective natural remedy against split ends and helps healthy, shiny, and strong hair.
If we have dry, dull hair with split ends, distribute the linseed oil on the ends and leave it for 15 minutes on dry hair.
Remove residual oil by washing hair with regular shampoo and rinsing well. By using flaxseed oil at least once a week, you will find that the ends of your hair will become less frizzy and brittle in a short time.
Conclusion
Interestingly, flax seeds' health benefits include the omega-3 fatty acids, lignans, and fiber they contain. Flax seeds are good sources of several nutrients.
Read more: Tips to protect your skin
In addition, you can read more helpful resources at theuniversalbeauty