10 Fashion Trends That Never Go Out of Style
Certain fashion trends have stood the test of time, and you might be surprised that the little black dress your mom loved is one that you could still rock today. Timeless clothing includes pieces that are known for being simple, versatile, and able to flatter a wide variety of body types. These classic pieces can be dressed up or dressed down. They become wardrobe staples that are designed to last for any woman looking to build a timeless wardrobe. If you're looking for cute clothing that will make you feel confident and stylish time after time, check out our list of ten fashion trends that never go out of style.
1. The LBD
The little black dress, AKA the LBD, is a simple and elegant choice. You can dress it up or down for any occasion. If you love the classic little black dress, check out other types of dresses, like A-line dresses and shift dresses, that also remain timeless classics.
2. Fitted Blazer
Elevate any outfit by wearing a fitted blazer. This piece adds a touch of sophistication, making it an office-friendly favorite. Although you've probably seen many tailored blazers at work, a structured blazer is a great layering choice for dressing up a plain tee. A fitter blazer looks great over a variety of women's tops and blouses.
3. Trench Coat
When it comes to timeless outerwear choices, check out the classic trench coat. It's the perfect transitional piece when you're looking for a coat for a rainy spring day or a brisk fall evening.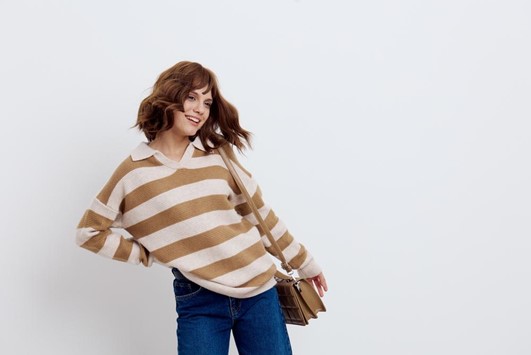 4. Striped Sweater
The best time to wear a striped sweater is any time of the year. From vertical stripes or horizontal stripes, this sweater easily pairs with jeans or a skirt for a chic and casual look.
5. Button-Up Shirt
According to Today, yes, there is a difference between a button-up and a button-down shirt. Button-down shirts normally have extra buttons so you can fasten the collar and keep it in place, a popular and essential choice for menswear. A button-up refers to any shirt that buttons all the way up the front, not necessarily with a collar that you can button down. A classic white button-up shirt is a must-have for any woman's wardrobe. Just like a plain white tee, you can dress it up or down depending on the occasion.
6. Leather (or Faux Leather) Jacket
Add a little edge to your look with a leather jacket. For any animal lover, it doesn't even have to be real leather. You can opt for a faux leather jacket to get that edgy leather jacket look made from leatherette instead.
7. High-Waisted Jeans
When we say high-waisted jeans, we don't mean those ill-fitting jeans your mom used to wear. High-waisted jeans, especially the ones made today, offer a versatile and flattering style. They've been popular for decades. Thanks to some design changes with more contemporary and flattering fits, they continue to be a major part of the fashion cycle.
8. Scarf
Now that we've talked about cute clothing that never goes out of style, let's talk about some classic accessories you'll love season after season. Scarves act as versatile accessories that can be worn in plenty of different ways for both function and style. A lightweight silk scarf can add a pop of color in the summer, while a wool scarf in the winter acts as an additional cozy layer around your neck and shoulders.
9. Flats
According to Vogue, the ballet flat is one of those shoes that has stood the test of time and still remains trendy today. Wear it with anything from your favorite pair of denim to a stylish sundress. They're a simple and elegant footwear option, comfortable yet chic, so you won't have to worry about sacrificing style for comfort. Try classic black flats for a formal evening event or a fun patterned pair of canvas flats for a picnic in the park.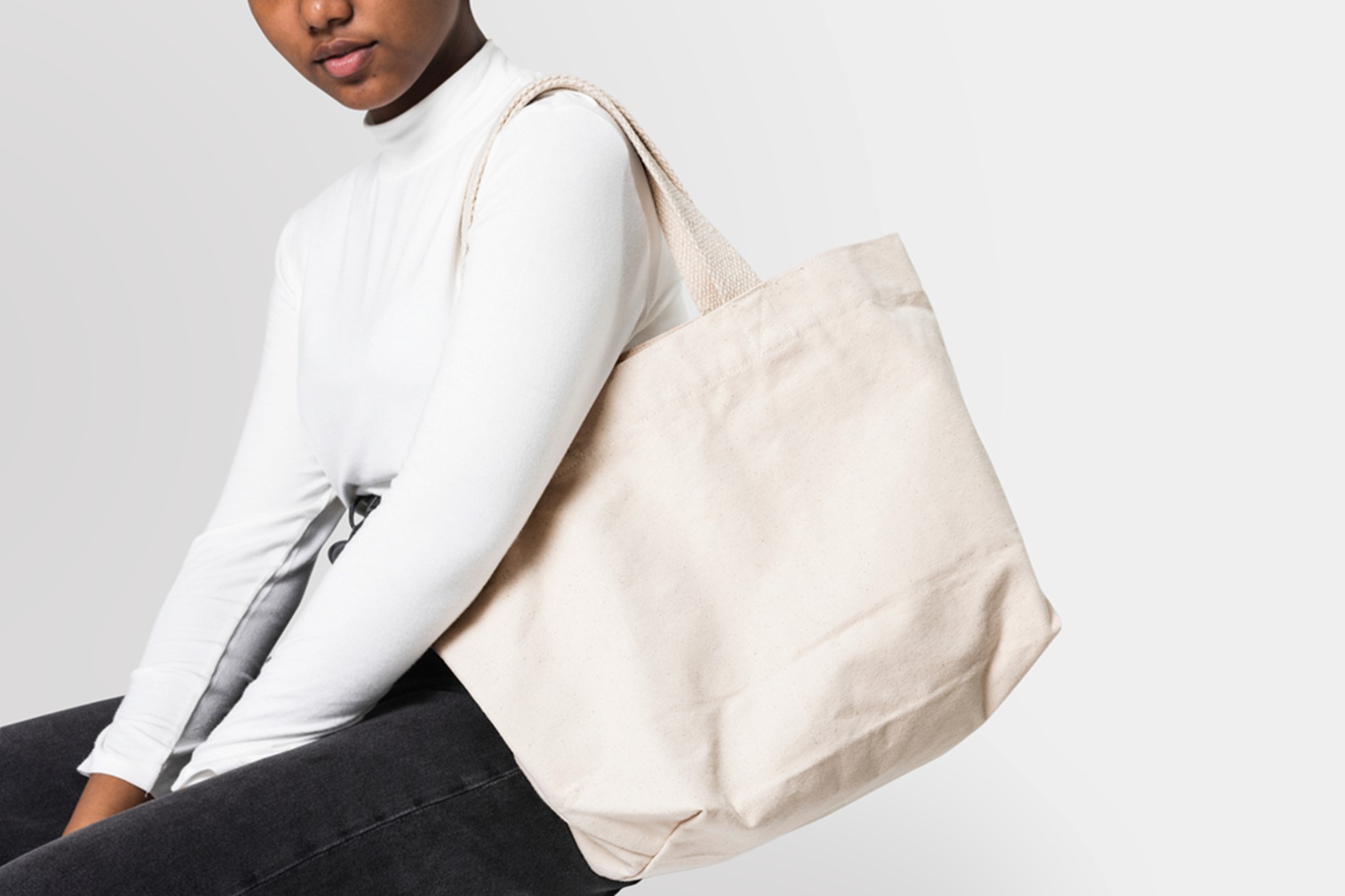 10. Tote Bag
We've seen so many types of handbags going in and out of style in the past few years. One bag that never goes out of style is the tote bag. It's a spacious and practical choice when you're commuting to work or embarking on your next travel adventure. A tote bag is perfect for everyday use when you want to go grocery shopping or just need to throw all your stuff into a bag and get going. There's a wide range of tote bags in different materials, colors, and designs, which means that you can have a plain canvas tote bag that works well when you're running errands and another kind of tote bag, like a brown leather tote bag, when you're going to brunch with your girlfriends.
When you're looking for new wardrobe ideas, consider any of these women's fashion trends that will always be in style. They're reliable and trendy pieces that are sure to remain popular even as the fashion industry continues to evolve. They're the foundational pieces that can easily mix and match with other accessories and trendier looks in your wardrobe. While that LBD your mom once wore may look a little different today, it's no wonder why everything from the fitted blazer to a silk scarf remains a staple in today's fashion world.